I don't remember exactly when things changed between me and my dad. I don't remember exactly when dad's kind words and encouragement disappeared. I do remember the day I left for good. I was 15-years-old.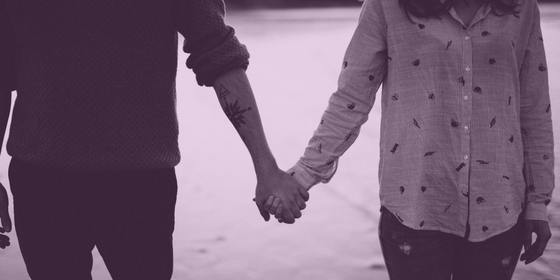 Before then I had run away constantly. I'd stay out in the city for days at a time, just to get away from the constant attacks on my confidence. I was 11 when I started leaving. My mum would file missing person's reports and I'd be brought back by the police. Dad would just make fun of me, say how I couldn't even get running away right. I kept leaving, staying out longer. By the time I was 12, I was drinking and smoking pot heavily. I realised I was only happy when I was drunk, or around friends I had met on the streets. Sometimes I'd go back home on my own or I'd be brought back, but I never wanted to be there for long.
I met Matt when I was 14. He was obsessed with hip hop, something I didn't get but I liked talking to him. We quickly became friends and before long he asked me out. Things started to change for me then. I began to feel more confident in myself.
Matt's parents were addicts. He didn't take drugs though, he stayed away from them as much as he could. He helped me stay away from alcohol too.
When I eventually got up the courage to leave, Matt was a big part of my decision. We stayed with friends for a little while, but mainly we camped in car parks.
I fell pregnant when I was 17. I got a kidney infection and ended up at the Women's and Children Hospital. I was pretty determined to leave but the staff there insisted I find accommodation, so they got me and Matt a room at youth110.
The room we were given was a whole apartment! The staff youth110 at were really encouraging and friendly to Matt and I, keeping up with our goals and catching up with us regularly to see how we were feeling. Matt had lots of ideas about what he wanted to do, I mainly just wanted a house. My baby was growing fast and most of my mind was focused on finding my own safe space.
We met an outreach worker about three weeks into our stay who offered a program called Next Step. He said Next Step could help us find a rental property and then support us for six months after we moved in. Until then, we had looked for a few private rental properties but we hadn't been offered a lease. I was pretty unhappy, we were both 17 and I knew that it was hard for us to get accepted. Our outreach worker taught as lots about private rental, how to talk to agents, how to interview and how to put ourselves out there in a positive way. It was about a month of practising and preparing for the inspections before we stepped into our first house. I didn't feel rushed and I had grown more confident talking to people.
We were offered a lease after a couple of months of searching. We managed to really impress a private rental agent who kept showing us houses until we found the right one for us. Our outreach worker helped us to access a grant from Wyatt which provided us with most of our furniture. He also helped us connect our utilities, and get to know our local area once we moved in. I'm 38 weeks pregnant now. Matt is running around like crazy now getting things for me. I am feeling quite calm. I have my own home, I have a good support team, and I like my midwife and my doctors. I am as ready as I ever will be. I know it's going to be tough but Matt, my daughter and I will move forward together.